I thought it was about time to have a more visual post. Here are some specific rings that I like or think look interesting.
This first one has a
blue
zircon
there in the middle.
This has too many diamonds and is a bit out of my price range, but I think it's lovely and looks very delicate.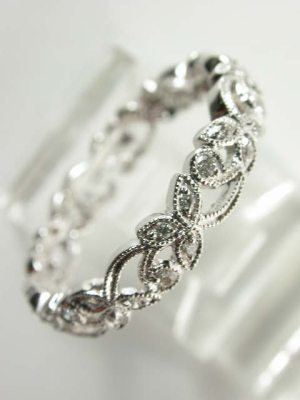 This is a lovely sapphire ring I'm thinking about possibly getting. I wish the background was white though, as it makes me feel uncertain about the colour.
Here's a ring without stones that I like. It is 3 different gold colours braided together.
There have been surprisingly few ruby rings that I've liked; but here's a nice one with a platinum band.
I am absolutely in love with this ring. It's by far my current favourite. It's an eternity ring with green tourmaline for the stones.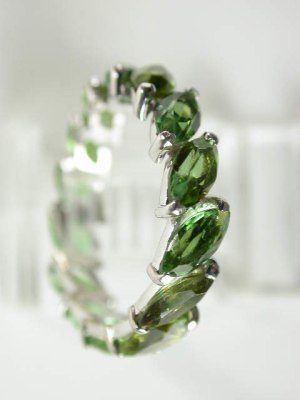 By the way, for those of you who know and understand, I've
hot-linked
all these pictures. I feel it's okay to do such, as all these rings are from retailers, so they should be happy for the free publicity. If you want to visit the retailer, right-click on the picture and get properties for the web link. Hot-linking, however, does mean the pictures could disappear on me. Please write me a comment if they do.
"Do It Yourself" Wedding Tips - Save!